Digital Bharati COVID Scholarship 2021-22 | Scholarship for Class 1 to 12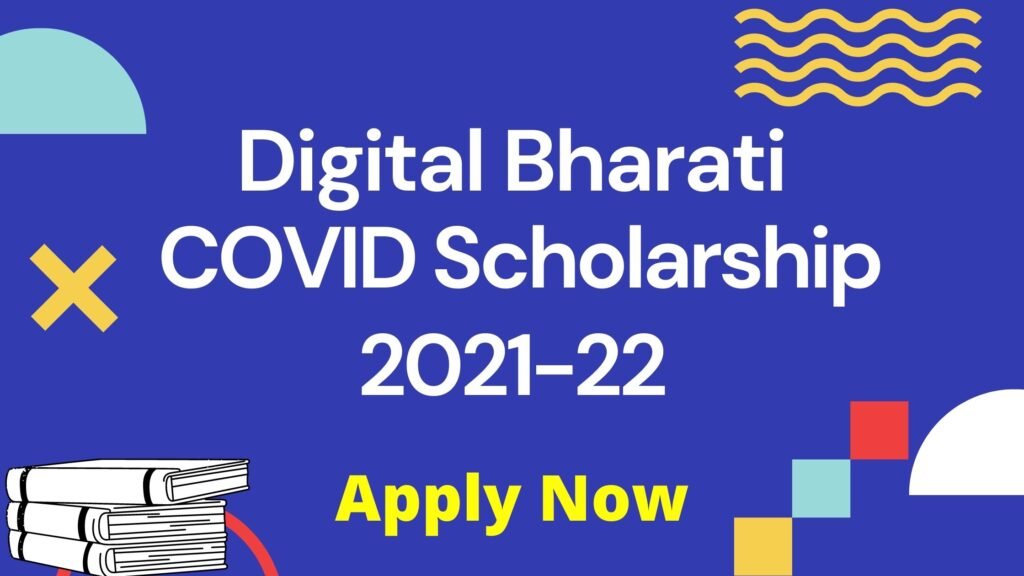 Digital Bharati COVID Scholarship 2021-22: The 'Parliamentarians with Innovators for India' (PI India) launched the Digital Bharati COVID Scholarship to help kids who have lost both or either of their parents in the ongoing COVID-19 pandemic. Such problematic students of class 1 to 12 will be given vouchers to get educational subscriptions for online learning from renowned ed-tech companies as part of this scholarship. A few students will also be given tablets or laptops. This crisis-based award will provide financial assistance to students for the next five years.
About PI India: Parliamentarians with Innovators for India (PII) is a social organisation that works to battle the COVID-19 epidemic as an action group.PI India's goal is to enable meaningful collaboration between citizens, parliamentarians, and business leaders who want to make a positive difference in our communities and country by quick, effective solutions.
Join Our Telegram & YouTube Channel
Digital Bharati COVID Scholarship 2021-22
Eligibility : 
Only Indian citizens are eligible to apply.

Open for students from Class 1 to 12

Since January 2020, students who have lost one or both of their parents.

Students should enrol in school and continue their studies.
Benefits: 
Get educational subscription vouchers from leading ed-tech companies

Get access to a tablet or laptop for digital learning

Online job counselling and advice
Documents Required: 
Marksheet of the previous educational degree 
A government-issued identification card (Aadhaar card//PAN card) 
Current year admission proof (fee receipt/admission letter/institution identity card/bonafide certificate)
Parent(s) death certificate, along with parent/guardian identity proof
Bank account details of applicant or parents  ( Account No, IFSC Code, Account Holder Name)
Passport size photograph
Application Process: 
Click on the Apply Now button below
You have to Register/Login in this Website
Students will be redirected to the " Digital Bharati COVID Scholarship" application form page after logging in.
Click on the 'Start Application' button to begin the application process
Fill in the required details in the online scholarship application form
Upload the required documents
To accept the terms and conditions, click the 'Accept' button. Before accepting the terms and conditions, students must ensure that they have read them.
Click 'Preview' To finish the application process, click the 'Submit' button if all of the applicant's details appear correctly on the preview screen.
Join Our Telegram & YouTube Channel